It has been a crazy couple days in the NHL, viagra sale the trade deadline has come and gone and you may be asking yourself what did the Blackhawks do? Well, online they won the trade deadline, viagra that's what they did.
The NHL standings are as tight as they come and making deals on Monday before the deadline wasn't easy for the contenders. However, the Blackhawks seemed to make the most noise and as they say. The rich got richer, and the thoughts of a repeat are starting to become real.
The Blackhawks added Andrew Ladd, Dale Weise and Tomas Fleischmann over the weekend. When you look at the Blackhawks roster before the deals they were already one of the best playoff teams and with these additions, watch out.
Andrew Ladd should sound familiar; the winger won a Stanley Cup with the Hawks in 2010 and has spent the last six seasons wearing the "C" for the Winnipeg Jets. Ladd still has swagger and will eventually be on the Hawks top line with Jonathan Toews and Marian Hossa. I love seeing Ladd back, even though his stint will be short with the Hawks. They won't be able to keep him with the salary cap next year. In the Ladd trade the Blackhawks received Jay Harrison and Matt Fraser. Harrison and Matt Fraser are both depth players and will probably stay in the AHL. The Hawks did send a good young player Marko Dano to the Jets for Ladd; however Stan is playing to win today.
The Blackhawks didn't stop there they acquired defenseman Christian Ehrhoff from the LA Kings in exchange for Rob Scuderi. When you breakdown this trade, it was a swap of veteran defenseman. When you look at it Ehroff is a better fit in our system than Scuderi.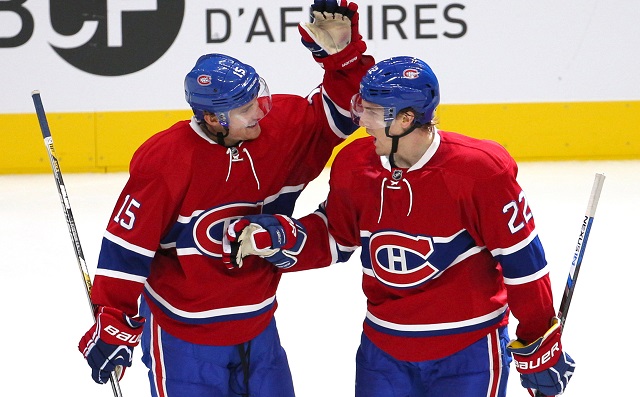 When you are playing with house money, why stop there. Bowman is clearly focused on winning a fourth cup in seven years and the future, is just that; he continued to make the Hawks better by trading for Dale Weise and Tomas Fleischmann of the Montreal Canadiens.  Weise and Fleischmann will be secondary scorers but they add amazing depth to the Hawks forward group. The Hawks did give up prospect Phillip Danault and a second round pick for those two.
The roster has been refreshed but in Stan we trust and I am excited to see how these new additions will improve  an already outstanding Hawks roster.